IS YOUR LAPTOP OR PC NOT WORKING CORRECTLY? Call us and we will fix it!
90% of problems on a Laptop or PC are mostly because of Viruses! Viruses Corrupt, Steal Your Data, Slow Down and Damage Your Laptop or PC.
4 of the most DAMAGING Viruses In 2017 
RANSOM VIRUS. Ransonware virus is the most disruptive and rapidly growing virus to date. Criminals lock you out of your Laptop or PC and demand a ransom from you costing HUNDREDS for you to regain access onto your Laptop or PC. If not they will corrupt your Laptop or PC so that it is unrepairable. Check out more about this virus on the BBC NEWS Website  http://www.bbc.co.uk/news
Root Kit Virus (Undetectable by Anti Virus)
Spyware (It does exactly what it is called. It SPY'S for your Personal Information like Bank Details. Criminals will steal your data and use it)
Pop Ups (Disguised as Legit Websites like Microsoft or I tunes)
You may have 1 or more of these viruses! Dont Worry, Call Us NOW, we will sort it IMMEDIATELY. 0203 7305366/07562 051368
HERE`S WHAT WE DO:
FREE Inspection and Quote. FREE Backup of all your documents, images, music, videos and favorites/bookmarks. Format your laptop or PC which means it will be completely wiped of all data to make sure ALL viruses, spyware and malware is completely removed, then we will reload your Windows Operating System, e.g. Window 7, Window 8, Windows 10, then reload all of your backed up items, put back your favorites/bookmarks and reload any of your additional software/ games for FREE. Also we will give you a FREE update to Windows 10 if you desire Plus install a FREE Microsoft Office Software. FREE Same Day Call Out with On The Spot Fix OR Drop It To Us For FREE Inspection and Immediate Fix!
If it can't be fixed. No Fix No Fee. 98% of all issues sorted!  ONLY £69

 Valued Customer Testimonial | Computer Repair Borehamwood
Drop it off to us for IMMEDIATE SAME DAY FIX  Call NOW!!! 07562 051368/Office 0203 730 5366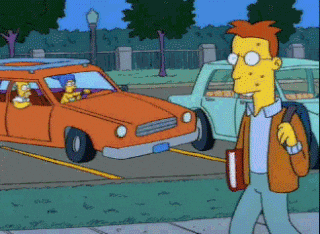 LAPTOP/PC REPAIR

 /

 NO HIDDEN COSTS /  See our PRICES 
Virus Removal  – A message pops up on your screen repeatedly, telling you to buy a security program. It happens so often that you can't get any work done. Your gut tells you that this is a rip-off, and your gut is correct. The message is adware that found its way onto your system, probably through an online ad for a "free" security scan, you clicked on. If you do download – and often pay for – the security program, you'll end up with fraud ware. No matter how many times you run the program it will always find the same problems and keep trying to get more money out of you.
Computer Repair Borehamwood
We fix then you pay us. No Risk, No Fuss!!!
We offer a 30-day money back Guarantee
No matter what kind of computer or laptop problem you're have, big or small, you've come to the right place! We offer excellent customer service catering only for Hertfordshire to guarantee a quick turnaround. Whatever your computer issue we will come out for free, usually the same day and inspect you Laptop/PC for free, then give you a free on the spot quote. Computer Repair Borehamwood
You only pay for the cost of your repair, no call out charge or hidden charges. We have been doing Laptop Repairs and Computer Repairs for over a decade so you can trust us.
Laptop or PC Repair errors you may be experiencing, please click on links below…
Laptop Repair Borehamwood

     

PC Repair Borehamwood



CALL NOW!!! Mobile Engineer Straight to your door: 07562 051368
.
.
Computer Repair Borehamwood
Please read our many happy customers testimonials.
Click here for more Testimonials…
But I can get it done cheaper:
Don't be fooled by cheaper computer companies that offer cheap computer repair services. This is only a virus removal services. They will ONLY load on a virus removal software, delete any viruses they find, then give you back your laptop or computer. If you have a virus on your laptop or PC then all your programs may eventually be infected. Viruses are clever and can be sat on your computer undetected with a set date to corrupt your machine. Virus removing services only removes the viruses that the software can pick up at that time. So another virus can load onto your Laptop or PC after you have had the virus removing service.
Who`s Good At Computer Repairs Near Me? Afro Nerds that`s 
.What we do at Afro Nerds Laptop PC Repair is format your Laptop or PC. Which means we wipe your Laptop or PC hard drive clean of everything. That way it removes ALL viruses or spyware. If your laptop has an option to reset to factory setting then we will do that. Basically, your laptop or PC will be cleaned, like when you first purchased it. PLUS+++ We back up and reload your software, documents, images, music and all internet Favorites/Bookmarks for FREE before we wipe everything off your hard drive then reload everything back, for FREE
.
Afro Nerds offer Computer Repair and Laptop Repair in these areas and surrounding areas:
Borehamwood, Elstree, Bushey, Barnet, Shenley, Radlett, London Colney, Mill Hill, Edgware, Stanmore,  Pratchett's Green, Aldenham, St Albans, Potters Bar, Welham Green
.
Computer Repair Borehamwood
Homepage         Laptop Repair       PC Repair
Apple Mac Repair      Laptop Screen Repair     Need A Website
Internet Issues       Virus Removal     Data Recovery
Home Or Office Network       Prices      Testimonials
Terms and Privacy        About Us       Contact Us 
.
.
.
Sophia Charles © 2017. All Rights Reserved
I impress increase and advancement upon all customers